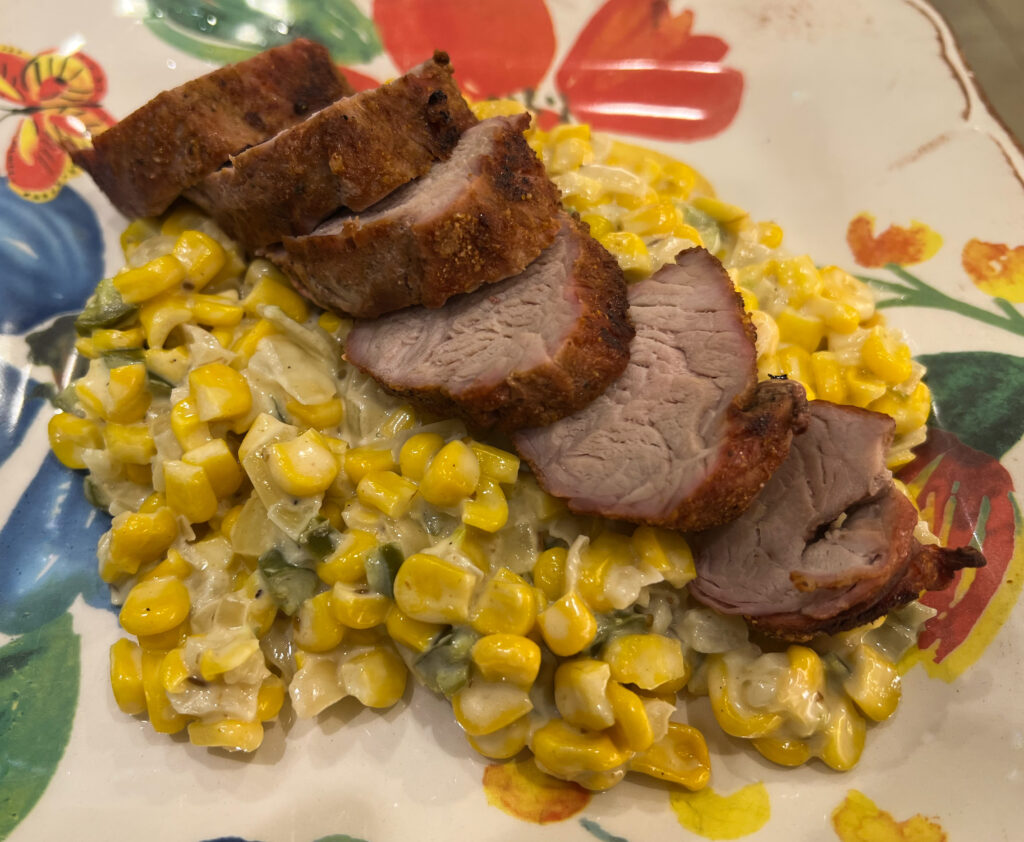 The first time I had this was at, of all places, a high end Italian restaurant. As we were perusing the menu one of the side dishes was Jalapeno Creamed Corn, we we were feeling adventurous and decided to give it a try. Now, I must admit that it wasn't the best choice of a side dish for our veal Saltimbocca, but it was good enough to try to replicate at home with a more appropriate main dish.
So, I had a pork tenderloin in the freezer and decide that tonight was as good as any for an adventure. I seasoned up my tenderloin with my favorite spice rub, Pappy's. This stuff is wonderful and I use it on pork, chicken and beef when grilling. If you cant' find it at your grocery store you can buy it on Amazon.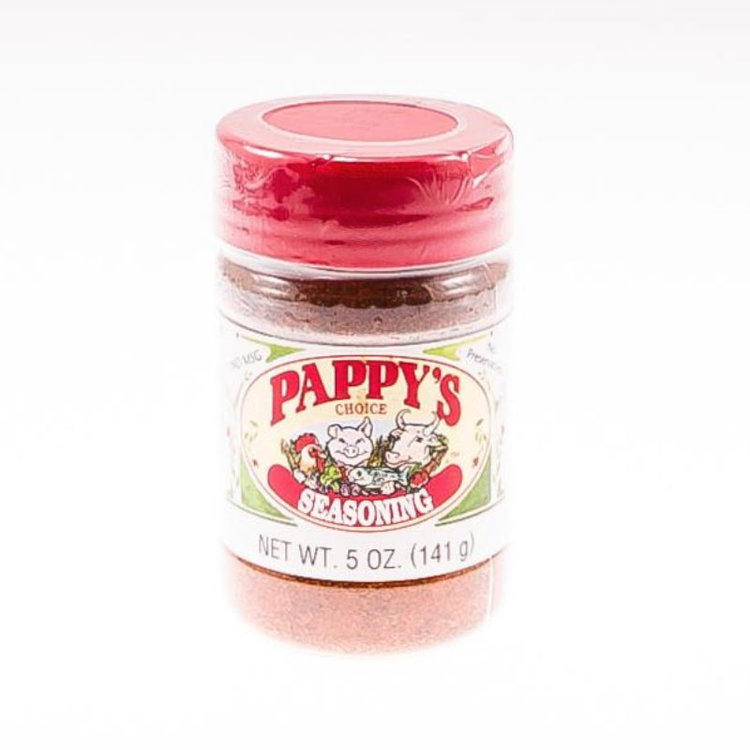 With the pork ready to go, it 's time to start on the corn. Now you can use fresh corn if you have it and I'm sure it is wonderful, but who has the time to shuck and cut the corn off the cob when all you have to do is reach into the freezer and pull out a bag of the frozen. Not me that's for sure. I grabbed an onion, some garlic and a jalapeno I had waiting for me in the crisper and got to it. Now you can make this dish as hot as you like, just add more jalapeno, but a word of caution here…… taste that jalapeno before you add it to the pan. Sometime I will taste one and think, hum, maybe I should use two? And sometimes I taste one and go WOW, half of this baby is all I need. You decide how hot you want it to be.
Having said that this is a fast and easy side for hot summer nights and as it turned out just perfect with that grilled tenderloin.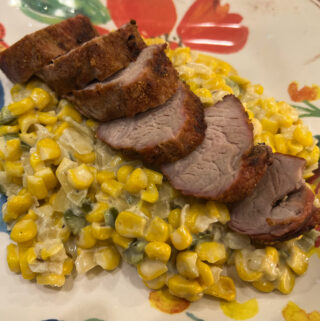 Jalpeno Creamed Corn
Ingredients
3

cups

Frozen Corn

1/2

Onion

2

cloves

Garlic

1-2

Jalapeno Peppers

1

teaspoon

Ground Cumin

1

Tablespoon

Flour

1/2

cup

Heavy Cream
Instructions
Dice your onion, mince your garlic and jalapeno. Place a small skillet over med heat and add a bit of oil. Add the onion and saute until it starts to get tender, about 6-8 minutes, then add the jalapeno and garlic and let them start to get fragrant, about another 2-3 minutes. Add the cumin and corn to the skillet and let it start to warm up. You don't really need to cook it just get it good and warm, then add the flour and stir it around in the corn mixture letting it absorb the liquid in the pan. Add the cream and bring the heat to a gentle boil so that the cream will thicken and become saucy. Salt & Pepper to taste.