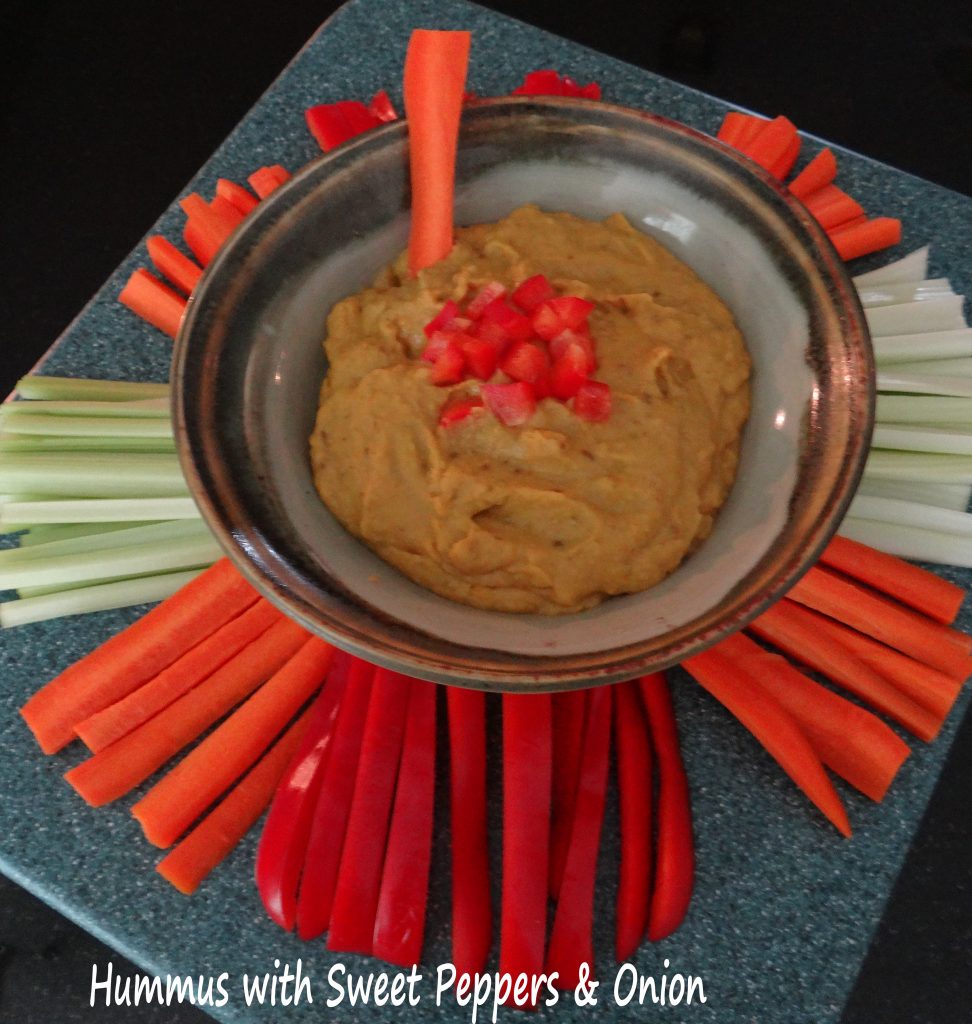 Have you seen the price of Hummus in the grocery store, I mean really, $6 for small tub of the stuff? A can of chick peas is $1, so I make my own. It's supper easy to make. All you need is a small food processor or a blender and the possibilities are endless.
I don't use tahini in mine, because again, it's expensive. At $6 for a jar of the stuff that you only use 1/4 of, only to have it go bad before you can use it all  just doesn't add up for me. So, I leave it out and no one has ever complained and honestly I can't tell much difference.
Chick Peas have very little flavor so what ever you put in it is going to shine through. You can use roasted garlic, or black olives and sprinkle feta on top, or sun dried tomatoes with garlic and fresh basil. My favorite is Hummus with Sweet Bell Pepper and Onion. The sauteed peppers and onion give a great depth of flavor. The cumin adds a warm earthiness to it and the crushed red pepper gives it just enough heat to make it interesting.  Hummus is packed with protein and low in calories and fat. Serve it up with fresh veggies or pita chips and you have a wonderful and healthy appetizer or a great quick and healthy snack when you are on the go.
You'll never buy store bought again!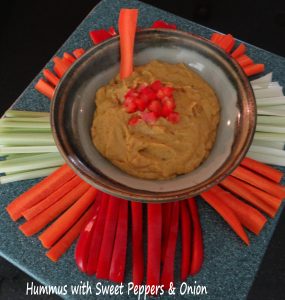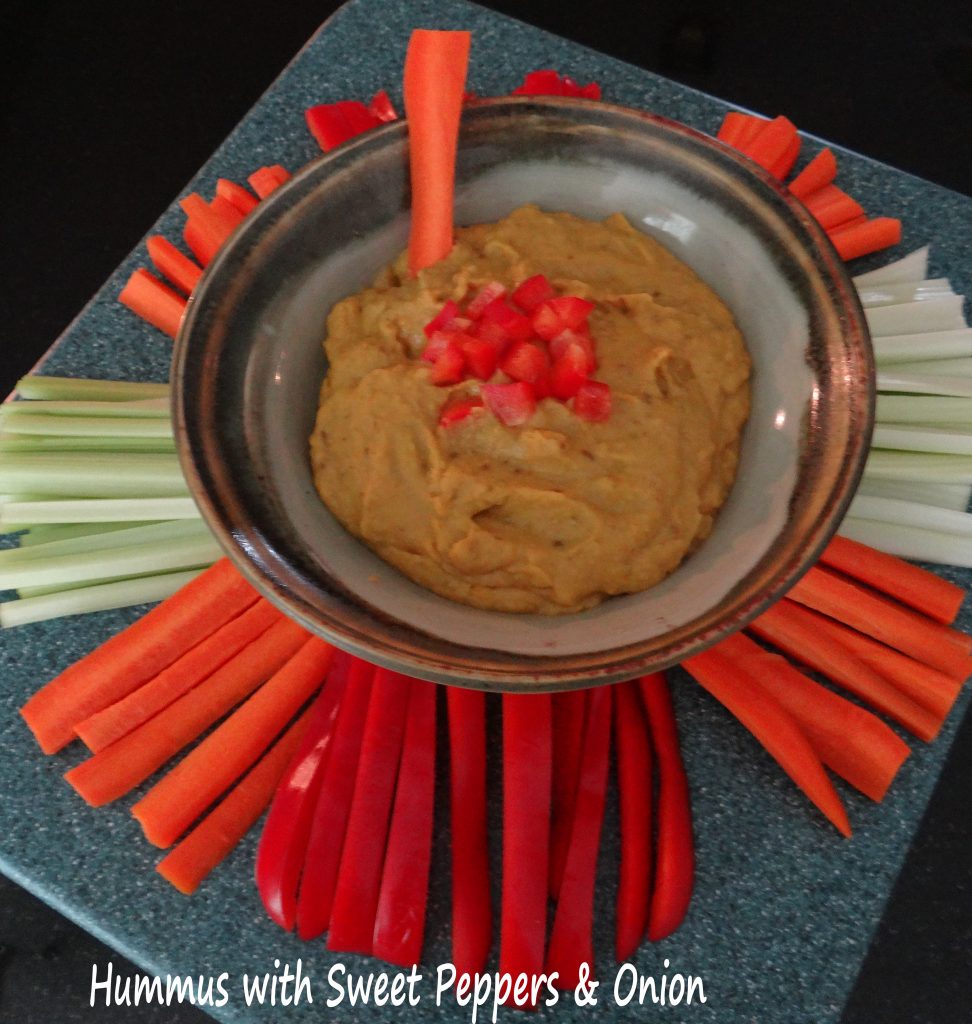 Print
Hummus with Sweet Bell Pepper and Onion
Yield 1 pint
Ingredients
1 can chick peas
1/2 small red onion chopped
1/2 sweet bell pepper (red, orange or yellow) chopped
1 small clove garlic mined
2t ground cumin
1 1/2t kosher salt
1/4t crushed red pepper (optional)
1T olive oil
Instructions
Chop the onion and pepper and saute in the olive oil with 1/2t salt until soft, about 10 minutes, add the garlic, cumin and crushed red pepper (if using) and continue to saute for another minute or so until the garlic is fragrant. Drain 1 can of chick peas and place in your small food processor or blender, add the pepper and onion mixture and 1t salt and blend until smooth.
Serve with fresh veggies or toasted pita chips.
Notes
If you use a blender you may have to stop every 30 seconds or so and stir to get a good smooth consistency. You will notice that the mixture seems a bit loose but that's okay, the heat from the peppers and onions tends to loosen it up, once it has been refrigerated it will firm up to the right consistency.
Courses Appetizer
Cuisine Middle Eastern