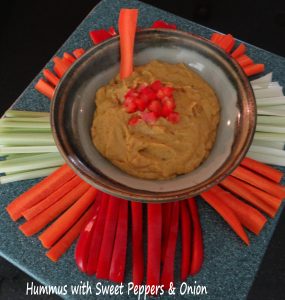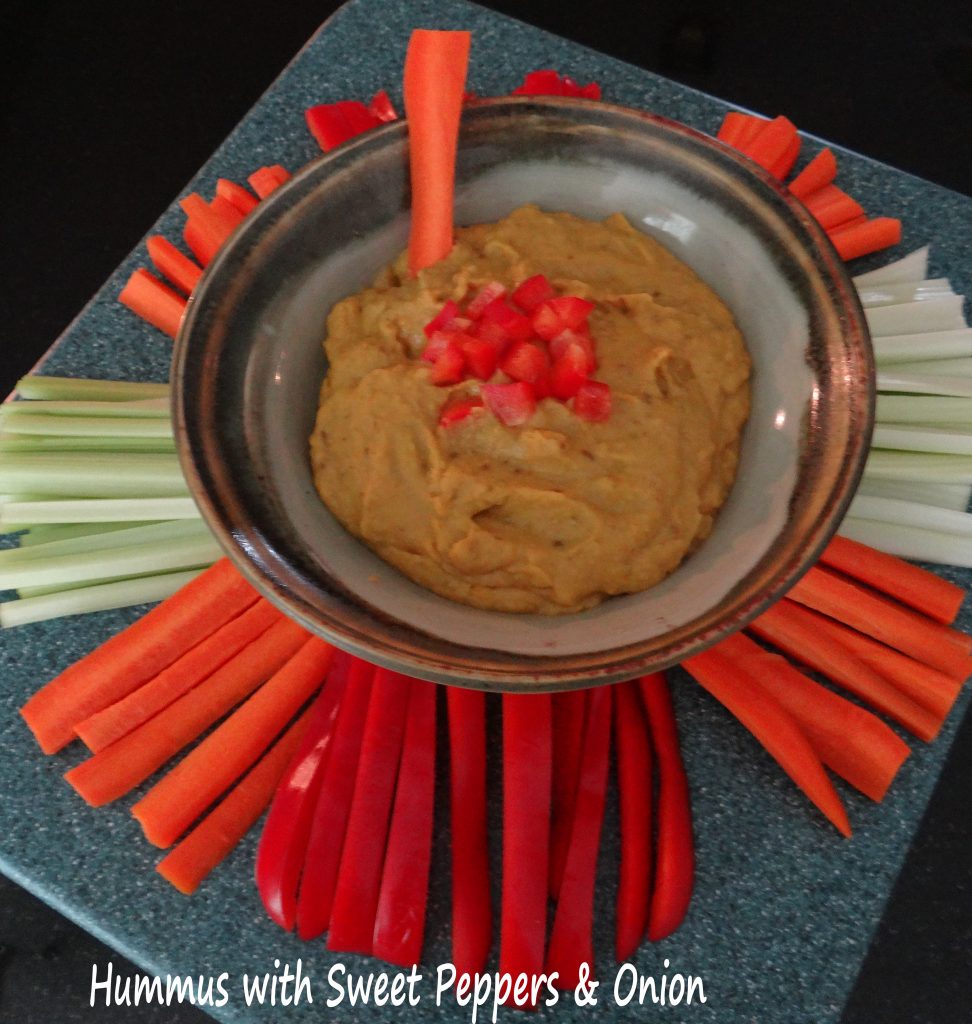 Hummus with Sweet Bell Pepper and Onion
Yield 1 pint
Ingredients
1 can chick peas
1/2 small red onion chopped
1/2 sweet bell pepper (red, orange or yellow) chopped
1 small clove garlic mined
2t ground cumin
1 1/2t kosher salt
1/4t crushed red pepper (optional)
1T olive oil
Instructions
Chop the onion and pepper and saute in the olive oil with 1/2t salt until soft, about 10 minutes, add the garlic, cumin and crushed red pepper (if using) and continue to saute for another minute or so until the garlic is fragrant. Drain 1 can of chick peas and place in your small food processor or blender, add the pepper and onion mixture and 1t salt and blend until smooth.
Serve with fresh veggies or toasted pita chips.
Notes
If you use a blender you may have to stop every 30 seconds or so and stir to get a good smooth consistency. You will notice that the mixture seems a bit loose but that's okay, the heat from the peppers and onions tends to loosen it up, once it has been refrigerated it will firm up to the right consistency.
Courses Appetizer
Cuisine Middle Eastern
Recipe by Marie Cooks at http://www.mariecooks.com/appetizers/hummus-with-sweet-bell-pepper-and-onion/