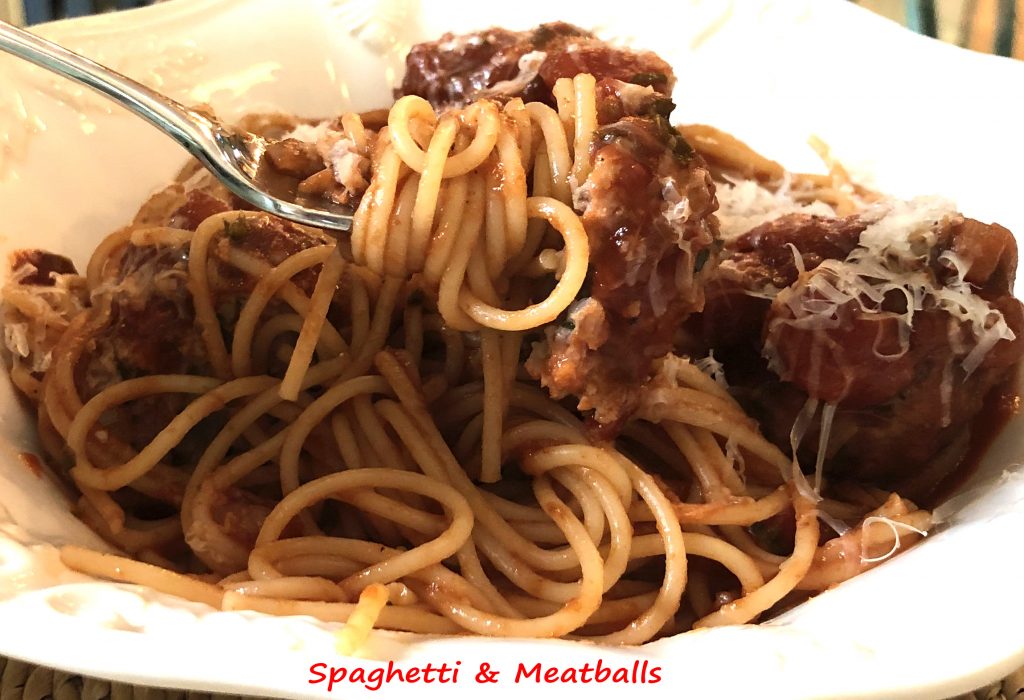 They say necessity is the Mother of Invention and I believe they may be right. Tony Tomato came by to see me last week, I needed tomatoes. I broke down and bought some at the store the other day, cut into one and immediately threw it in the trash. It was white inside and full of all that tough woody stuff, just disgusting. Not what I'm used to getting from Tony.
Tony's Family Farms supplies the local restaurants here in St. Louis with Fresh tomatoes and they are the absolute best. To find out where you can find his wonderful fresh vegetables click on the link below and check out his website for a list of the restaurants he sells to. You'll be glad you did.
We we were having friends for dinner on Saturday and since I now have an abundance of fresh herbs in my garden I decided to make my Stuffed Tomatoes, better known as "Tomates Farcies", see my post from March 4th. These are just wonderful and I knew my guests would love them. As always Tony was happy to oblige with wonderful fresh tomatoes from his gardens.
Just one problem, I was doubling up the recipe and some how or another I made way too much stuffing for the tomatoes I had. Looking at all that left over goodness I thought, Meatballs. I could use up my left overs and make Spaghetti and Meatballs.
This is a bit of a different twist on ordinary Meatballs as these are made with Pork instead of Beef. They're loaded with fresh herbs, onion, mushrooms, garlic and cheese and oh so good. Once you make meatballs with pork I don't think you will ever go back to using ground beef, I know I won't.
Not only that, but when you make your sauce with fresh tomatoes there is just nothing better. If only I were Italian, I would have made my Nonna proud.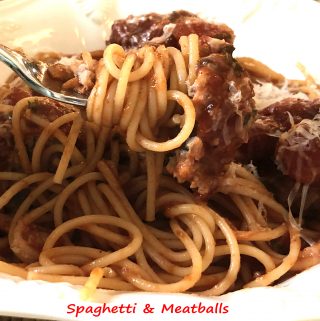 Spaghetti & Meatballs
Ingredients
Meatballs
1

lb

Ground Pork

1/4

cup

Mushrooms

Chopped

1/2

medium

Onion

Finely diced

1/2

medium

Shallot

Finely diced

2

tbsp

Chopped Parsley

2

tbsp

Chopped Basil

1

tbsp

Chopped Rosemary

1

tbsp

Fresh Thyme Leaves

1

small clove

Garlic

minced

1/4

cup

Heavy Cream

Or Half & Half

2

tbsp

Panko Bread Crumbs

1

tsp

salt

1

egg

1

cup

Shredded Swiss Cheese
Sauce
2

cans

14.5 oz Tomato Sauce

2

Tomatoes,

Peeled and Chopped

1/2

Onion

Diced

3

med cloves

Garlic

Minced

1

cup

Red Wine

1

tbsp

Brown Sugar

1/8

tsp

Crushed Red Pepper

1

tbsp

Chopped Oregano

2

tbsp

Chopped Basil

Salt and Pepper to taste
Instructions
Meatballs
Heat up olive oil and saute the onion, shallot and mushrooms until they are tender, about 8-10 minutes. Add the garlic at the end and saute for a minute or so to combine the flavors
before you take it off the heat. Transfer to a plate and let them cool. In a medium bowl combine the bread crumbs and cream and let them sit for a few minutes so the bread crumbs absorb the cream. To this add the ground pork, onion mushroom mixture, fresh herbs, salt, egg and cheese and mix well.
Roll into 1 1/2" balls and place on a baking sheet in a 350 degree oven for about 20 minutes. You don't need to cook them all the way through just enough for them to not break up when you put them in the sauce.

Sauce
The best way to peel fresh tomatoes is to get a pot of water on to boil, drop the tomatoes in the boiling water for about 1 minutes, remove and place in a ice bath to stop the cooking. Lift them out and you will be able to easily remove the peel. Core the tomatoes and chop and set aside. In a skillet with deep sides, add a bit of olive oil and saute your onion until it gets soft, about 8 minutes, then add the garlic and let it blend with the onion for about a minute. Add the tomato sauce, chopped tomatoes, wine, brown sugar, oregano and crushed red pepper. Simmer on a med low heat stirring occasionally. When you take the meatballs out of the oven add them to the sauce and continue to simmer for another hour until everything is cooked through and the flavors have combined. 5 minutes before serving add your fresh basil.
Putting it all together
Cook up about 8oz of Spaghetti when done drain and add to the sauce, stir well to coat the pasta and serve with a sprinkle of fresh Parmesan.
Notes
If you don't have access to fresh herbs you can use dry, the ratio to convert fresh herbs to dry is 3/1, so if the recipe calls for 2 tbsp fresh you would use 2 tsp dry.
If you don't have access to fresh tomatoes you can use canned, use one 14.5 oz can of diced tomatoes instead of the fresh ones and it will turn out just fine.