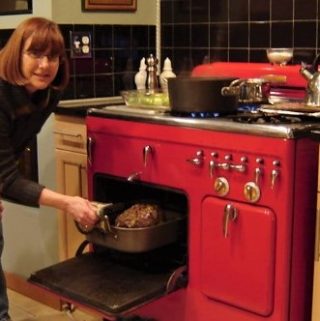 I'm Marie Cook, a retired Grandma from St Louis, and I love to cook. My Mother was a great cook, she knew fifty ways to feed a family of six on a pound of hamburger and had a knack for making something wonderful out of whatever she happened to have on hand at the time. She was a great teacher and taught me well. Today I cook for my husband and myself on a regular basis, but I also feed the family whenever we can all get together. So, I have recipes that are easy week night dinners, suitable for date night, Sunday dinners, (for when you have a little extra time) and entertaining a large crowd.
I'm a self-taught cook, and just for the record, I'm basically lazy. When I worked full time, I didn't have the time to make stock from scratch or cook a meal that took 3 hours to prepare. So, I learned the shortcuts and use prepackaged ingredients when it makes sense. My recipes are flexible and easy to adapt and prepare.
Take a look at Tips & Tricks for some of my favorite shortcuts.
I would love to hear from you. Send me an email and I will get back to you as soon as possible.