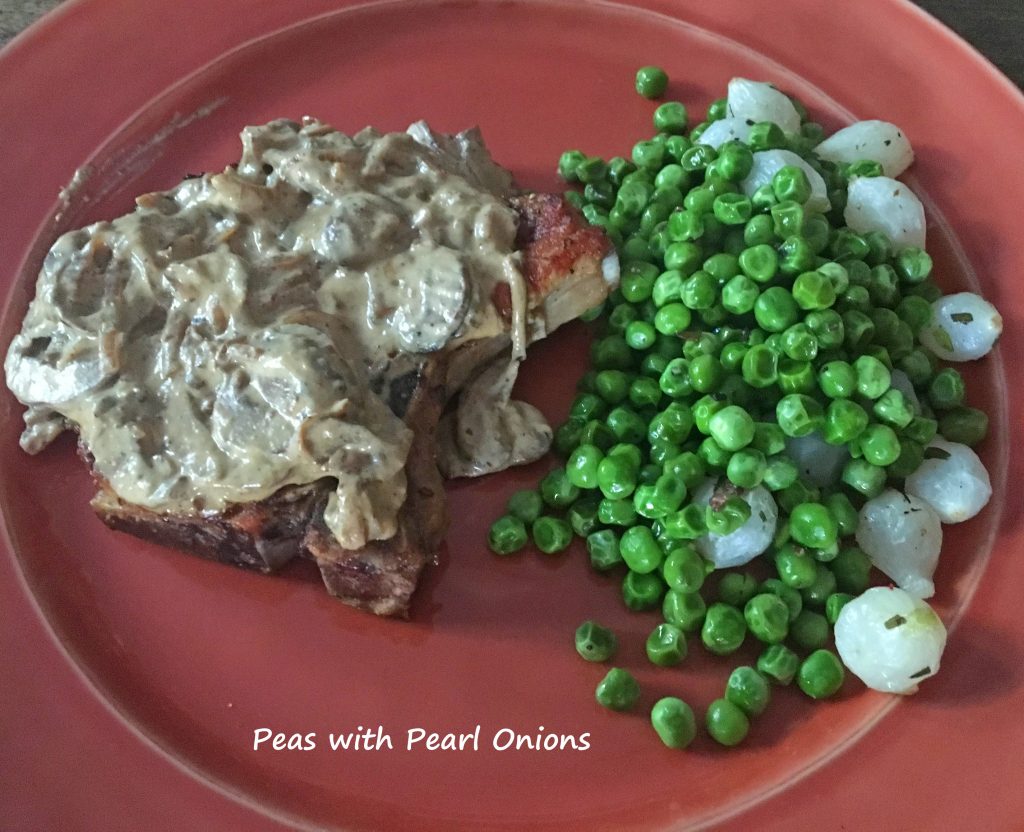 I love frozen vegetables and always have them in the freezer for those nights when I need something fast and/or haven't been to the store to buy fresh. Or, as with peas, fresh doesn't exist where I live. Pearl onions are one of my favorites. They add a touch of class to ordinary dishes and I use them in all kinds of things. They're great in soups, stews and pasta dishes. They have a very sweet delicate flavor that is not over powering. You can buy pearl onions fresh but they're expensive and you have to peel them, which is a real pain the the rear. If you don't keep a bag in your freezer you should.
Peas with Pearl Onions is a great side dish, nothing to chop, mince or dice. Just a little butter and some frozen vegetables. Cooks up in 10 minutes. Couldn't be easier.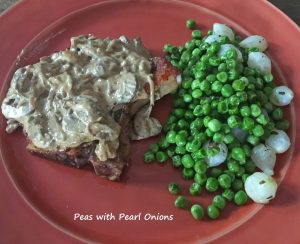 Print
Peas and Pearl Onions
Yield 2 Sevings
Ingredients
2 cups frozen peas
1/2 cup frozen pearl onions
1T butter
1t dried tarragon
Instructions
Melt butter in a small sauce pan add the peas, onions and tarragon. Stir to coat everything with the butter, cover and simmer for 10 minutes. Salt and pepper to taste.
Notes
You have to cover this while it simmers. The onions need the steam and moisture to warm through. If you don't cover your peas will be over done before the onions are warm.
Courses Side Dish