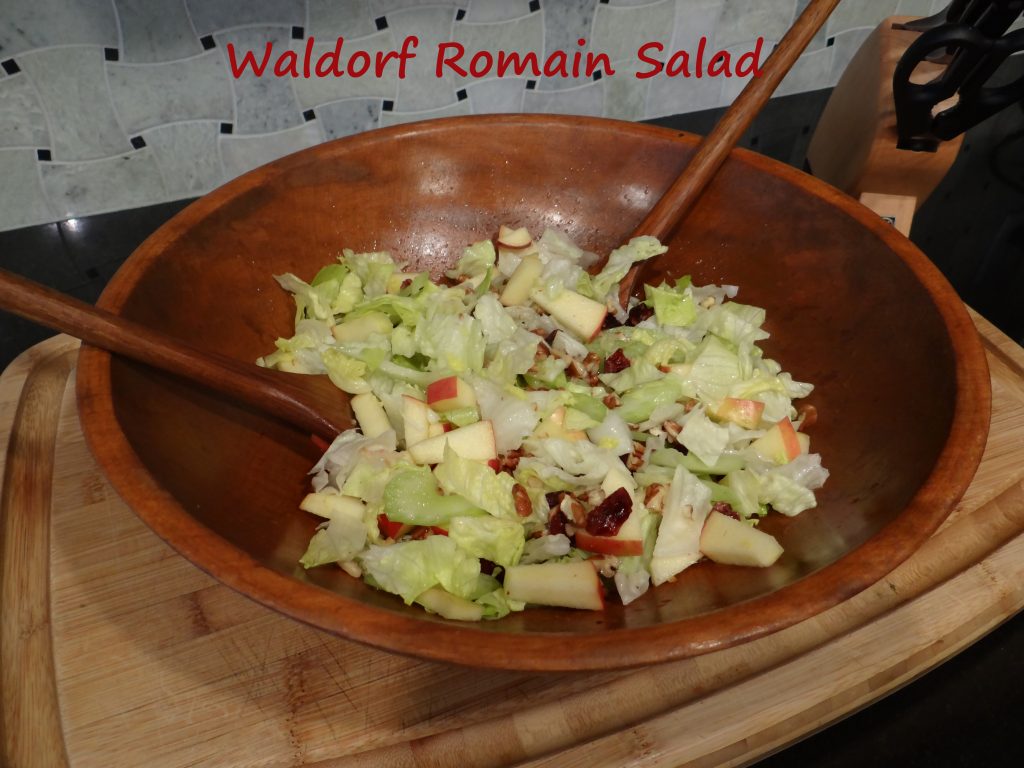 Well it's that time of year again. We survived the holidays, hopefully without too much weight gain, and now we are starting to think light and healthy. Salads are always a good choice but in the winter good fresh veggies are hard to come by. I love to use fruit in my salad and in the winter apples and citrus are plentiful while good cucumbers, tomatoes, etc. can be hard to find.
This is also a good choice for the kiddo's. If you've tried to get them to eat salad without success give this one a try. Waldorf Romain Salad is a good gateway to a more serious salad. The apples are sweet, the celery's crunchy and there is just enough lettuce to hold it all together.
Several years ago I was making dinner and wanted a salad only to realize that I was sorely lacking in salad fixin's. Seems all I had in the fridge was lettuce. So I scrounged around and found an apple, I did have some celery in the fridge, and thought to myself, Grandmother's Waldorf Salad. I remember she would make this when I was a kid with apples, celery, nuts, and a dressing made from mayo and a little sugar. So I checked the pantry and sure enough I had some pecans and some crazins. Now, how to dress it. Mayo was too heavy, so I reached for my all time favorite, Hendrickson's Sweet Vinegar and Olive Oil Dressing.
If you haven't try this yet you need to put it on your shopping list. I swear I buy it by the case and use it in everything from salad to roasting veggies. It really is just about the best and most versatile salad dressing on the market. It's low in fat and only 70 calories for a 2 tbsp serving. You simply can't beat it.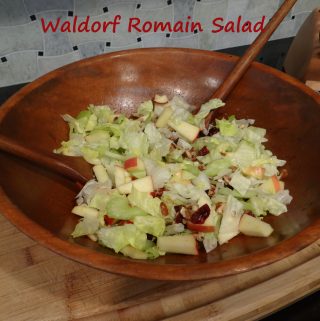 Waldorf Romain Salad
Ingredients
1/2

Large

Honeycrisp or Granny Smith Apple

1

Stalk Celery

1/4

cup

Chopped Pecans or Walnuts

1/4

cup

Craizin's

1

Romain Lettuce Heart

About 3 cups

3

tbsp

Hendrickson's Sweet Vingar and Olive Oil Dressing
Instructions
Cut apple into 1/2″ slices. Slice celery, Mix with nuts and Crazin's in the bottom of a salad bowl. Toss with the salad dressing. Chop the lettuce into small pieces and place on top of the apple mixture until ready to serve, then toss.