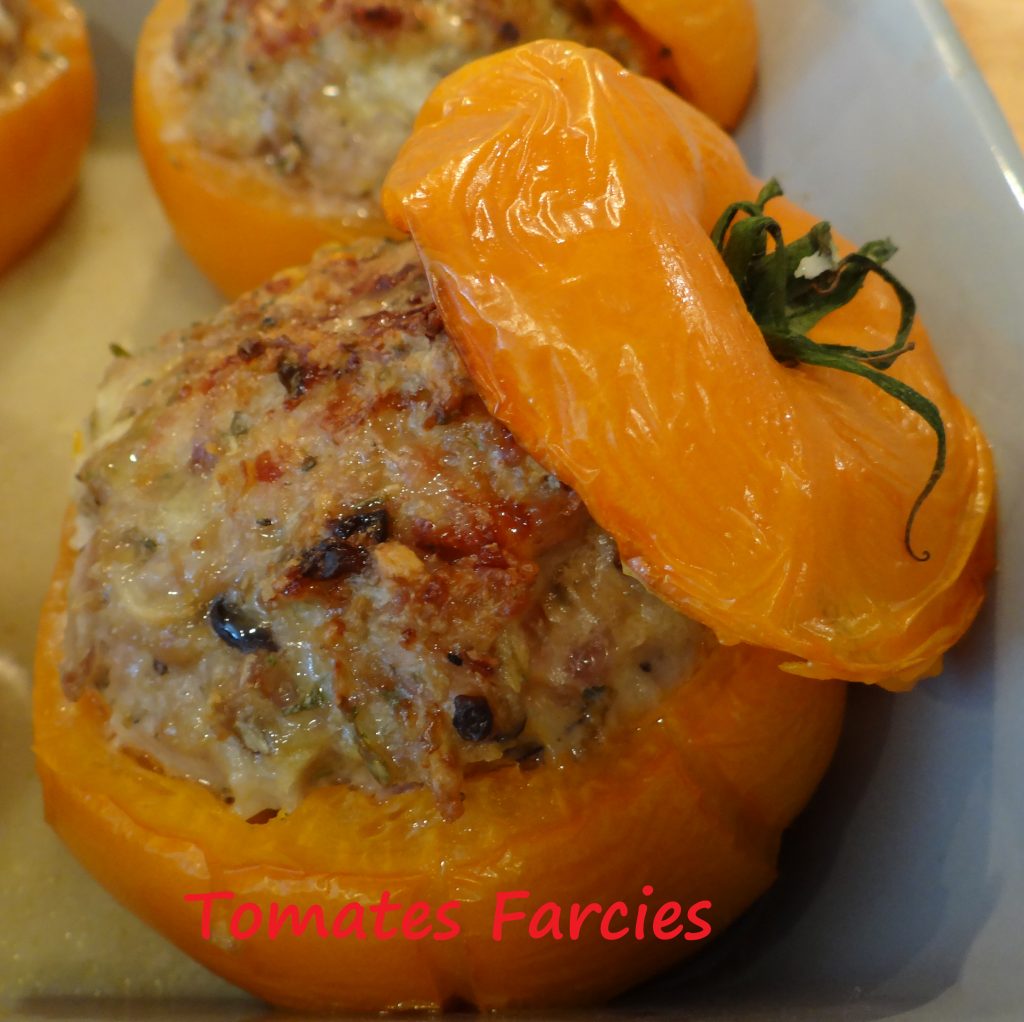 The forecast called for snow, again. I don't know if this is really the worst winter we have had in a long while or if it's just that the older I get the more I hate winter so it just seems to drag on and on. But, another forecast for snow was not what I wanted to hear Saturday morning.
Then my phone dings with a message from Tony Tomato, would I like some of his beautiful yellow tomatoes to play with over the weekend? Heck Yes; you don't have to ask me twice, bring 'em on!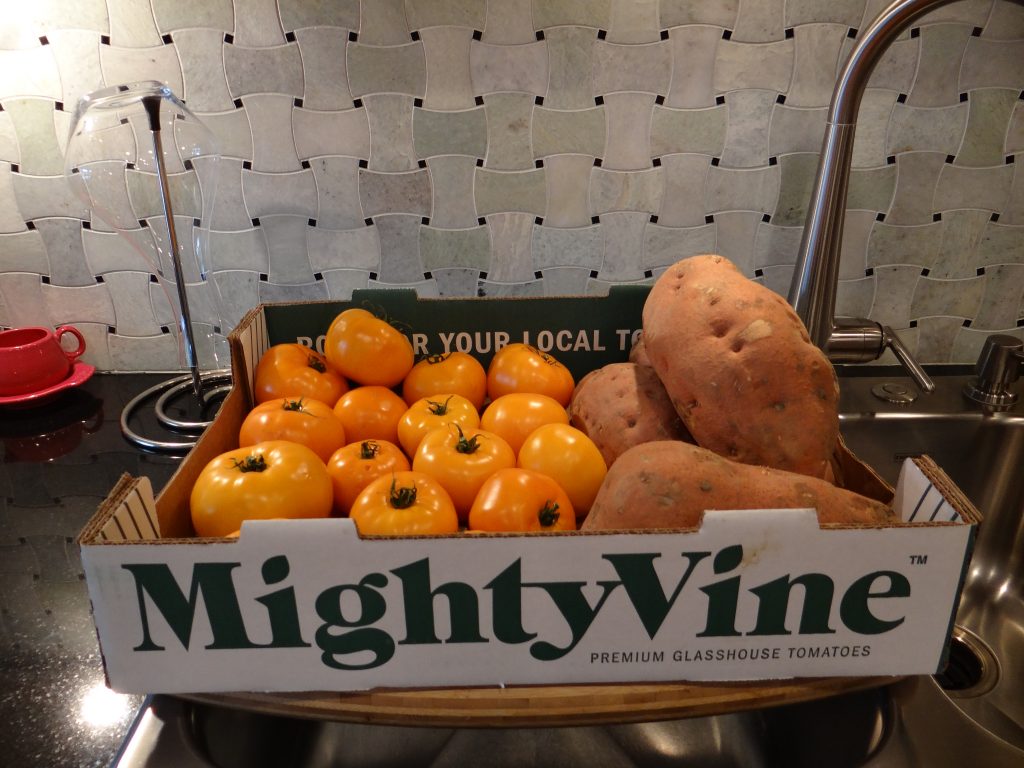 Just look at those beauties, and they taste just as good as they look. You simply can't buy tomatoes like this in the store. I immediately cut one up, sprinkled on a bit of salt and dug in. OMG, you can actually taste the sunshine. To have tomatoes that actually have flavor in the middle of winter is such a treat.
I can't tell you how many times I have heard my husband ask a server, "Are the tomatoes any good?" when thinking about ordering a caprese salad in a restaurant. Because, you know sometimes they are, but more often than not, they aren't. If you live in the St Louis area follow this link to Tony's website and visit some of the local restaurants that he sells to and you will never have to wonder again. https://tonysfamilyfarms.com/whats-cooking/ His tomatoes are amazing.
I found this recipe about 6 months ago and thought it looked just wonderful, so I saved it just waiting for the perfect chance to use it. David Boulud's Tomates Farcies or "Stuffed Tomatoes", is a recipe based on a favorite of his mothers from Lyon, France. Of course I changed things around a bit, I can't simply follow a recipe I have to improvise or it's no fun. The original recipe calls for fresh parsley, thyme, oregano, and rosemary. Considering that any herbs I still had in my garden are now covered in a couple inches of snow I had to change the recipe up and substitute dry. I also added some shredded Swiss cheese because I had it and thought why not, cheese makes everything better. However, other than these few changes I pretty much followed the recipe and it turned out just wonderful.
The ground pork is lighter than ground beef and really lets the spices and the tomatoes shine with out being over powering. Serve with a crisp salad or hearty green vegetable and you have the perfect dinner for a snow day.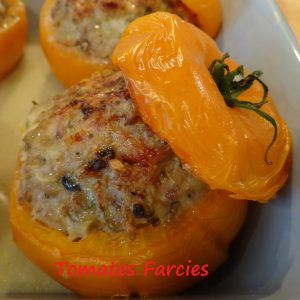 Tomates Farcies (Stuffed Tomatoes)
Ingredients
4

Tomatoes

1

tbsp

Olive Oil

1/4

cup

Cremini Mushrooms

Chopped

1/2

Medium

Onion

Finely diced

1/2

Medium

Shallot

Finely Diced

2

tbsp

Panko Bread Crumbs

1/4

cup

Heavy Cream

1

lb

Ground Pork

1

tsp

Parsley

Dry

1

tsp

Basil

Dry

1

tsp

Rosemary

Dry

1

tsp

Thyme

Dry

1

small clove

Garlic

Minced

1

tsp

Salt

1

Egg

1

cup

Shredded Swiss Cheese
Instructions
Cut the tops off the tomatoes leaving about a 2″ cap. With a small spoon scoop out and discard the seeds and pulp. Place upside down on a paper towel lined baking sheet and put them in the fridge to drain and cool. This is an important step, you want the tomatoes to be good and cold when you stuff them. If they are room temperature when you stuff them they will be over cooked before the filling is cooked through.


Heat up olive oil and saute the onion, shallot and mushrooms until they are tender, about 8-10 minutes. Add the garlic at then end and saute for a minute or so to combine the flavors before you take it off the heat. Transfer to a plate and let them cool.

In a medium bowl combine the bread crumbs and cream and let them sit for a few minutes so the bread crumbs absorb the cream. To this add the ground pork, onion mushroom mixture, spices, egg and cheese and mix well.

Stuff the tomatoes with the pork mixture filling to about 1/2 inch above the top of the tomato. Place the stuffed tomatoes in a 9 X 9 baking dish and nestle the tops in among them.

Bake at 300 degrees for 1 hour.