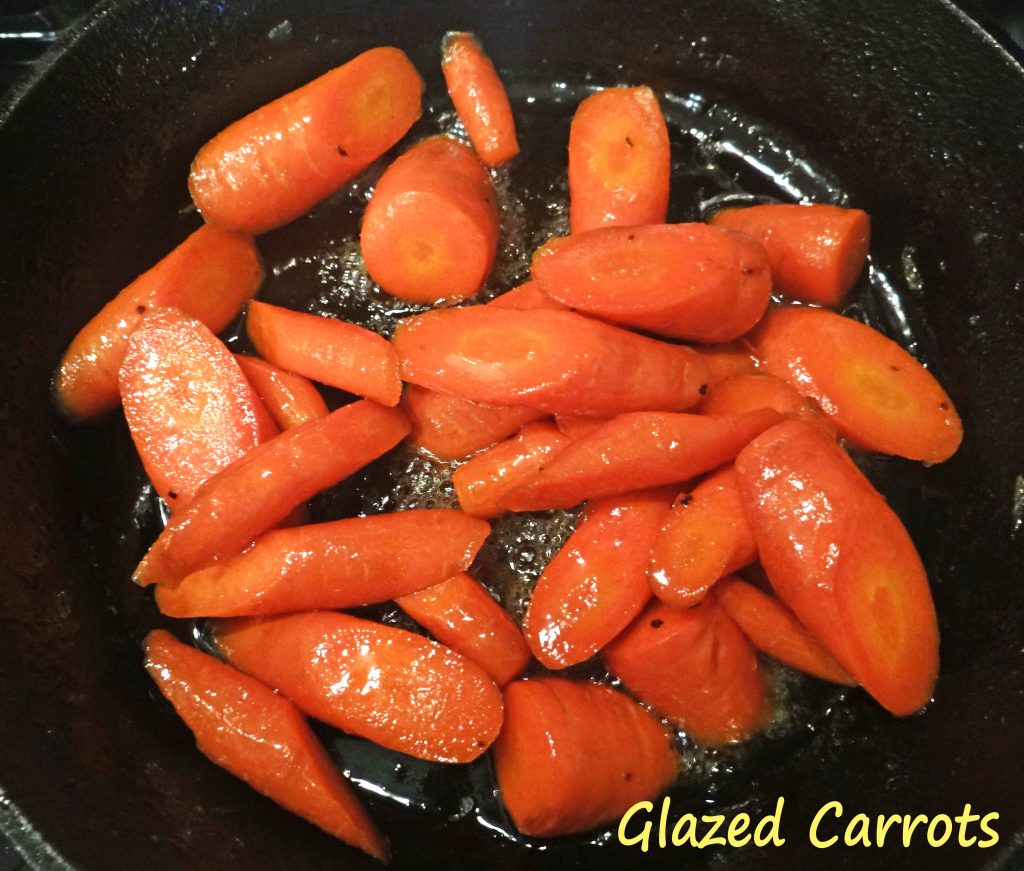 Here's a fast and easy side dish for most any night of the week; Glazed Carrots. They cook up in about 15 minutes and only have 3 ingredients. It doesn't get much easier than that.
Glazed Carrots are a stand by in our house. For one my husband loves carrots and second these cook up fast and go with just about anything. I was never a big fan of cooked carrots. When I was growing up we only had them in pot roast and they were over cooked, mushy and the flavor was almost non existent. These are sweet, tangy, peppery and crunchy. The perfect compliment to a roast, chop or piece of chicken.
There are a couple of secrets to getting them just right. First; I use my old time favorite Hendrickson's Sweet Vinegar and Olive Oil dressing.
As I have said before this stuff is amazing. It's sweet and a little bit spicy and peppery. When it cooks down the liquid evaporates and you're left with a sweet sticky glaze that gently coats the carrots with just the right amount of spice. Flavorful but not over powering.
The second trick is to cook them fast. I don't usually recommend a hard fast boil but in this case it works perfect. The idea is to get the dressing to evaporate but not over cook the carrots. You want them to be warm and tender but still have a bit of bite to them. There is nothing worse than a mushy carrot. So I start out on high heat and get them boiling, cover them for 3-5 minutes, then take the cover off, turn the heat down to medium and let the dressing finish cooking off. By then they are just about perfect.
So pop that roast or chicken breast in the oven, cut up some carrots and get ready for a great dinner.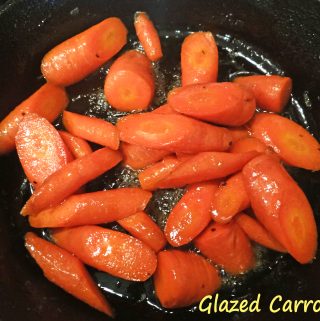 Glazed Carrots
Ingredients
8

Med

Carrots Chopped

About 4 cups

2

tbsp

Butter

6

tbsp

Hendrickson's Sweet Vinegar & Olive Oil Dressing
Instructions
Clean and cut your carrots into 1 1/2″ pieces, or as close to that as you can get them. They won't all be exactly the same. Melt the butter in an 8″ skillet and add the carrots and Hendrickson's dressing, turn heat up to med high and get the dressing boiling, cover and cook for 3-5 minutes. Uncover and turn the heat down to med and continue to simmer until the dressing has evaporated and is syrupy and sticky. Stir to coat the carrots well and serve.