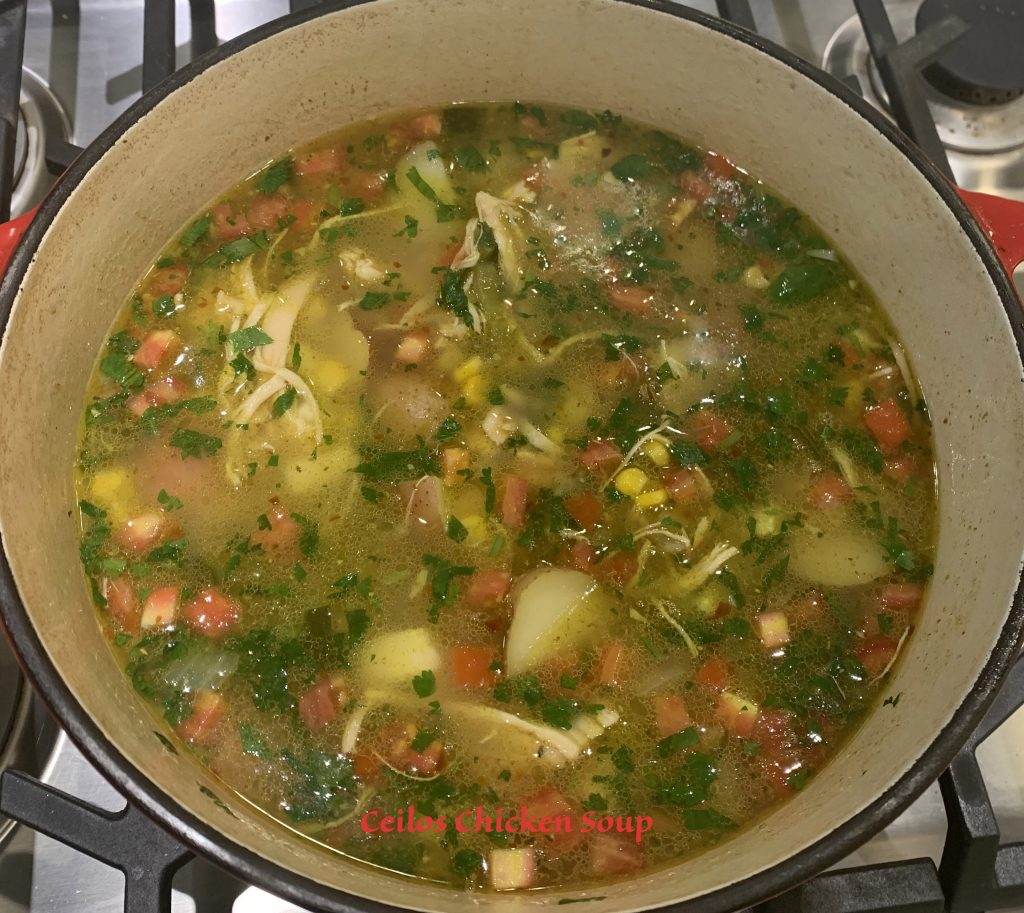 We took a trip to Arizona this spring, with the pandemic we just weren't comfortable traveling outside the US and I had never seen the Grand Canyon so we decided it was time to check that one off the bucket list. The Grand Canyon was amazing and Sedona is unlike any place on earth. Simply magical.
My grandmother was raised in Tuscon and I had never been there so we decided that while we were in the area we should check it out. We stayed at a lovely boutique hotel in Tucson called the Lodge of the Desert. If you ever have the chance to stay there I highly recommend it. It is a quaint little place full of charm and it has a wonderful restaurant on site called Cielos.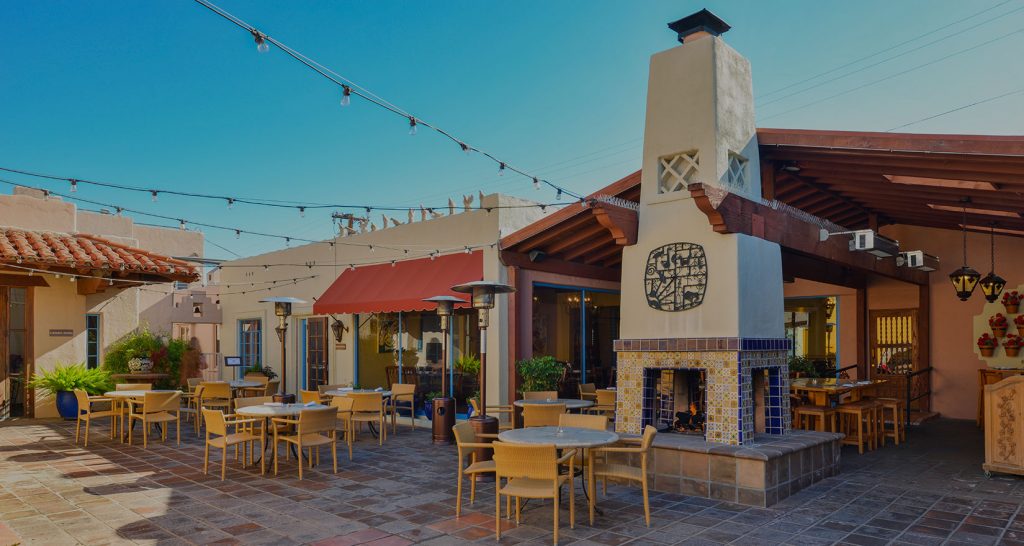 After the long drive from Sedona we were bushed and all we wanted was a simple bite to eat and a good bottle of wine and Cielos didn't let us down. The soup of the day was what they called a vegetable soup, so we decided to give it a try and it was just marvelous. It was a simple chicken broth with onions, poblano peppers and potatoes with fresh tomatoes, cilantro and cotija cheese that they added right before they served it so they were fresh and not cooked to death with the rest of the soup. It was just wonderful. We enjoyed it so much we went back the next night and had it again.
I decided that when I got home I would have to try to recreate Cielos Chicken Soup. Well, the weather finally changed and we got a bit of a cool spell with some rain and I thought this would be the perfect time to give it a try. I decided to beef (or Chicken) it up a bit and I added a roasted bone in chicken breast and some frozen corn to make it a bit heartier.
Cielos Chicken Soup is a great way to use up left over chicken and make a wonderful dinner.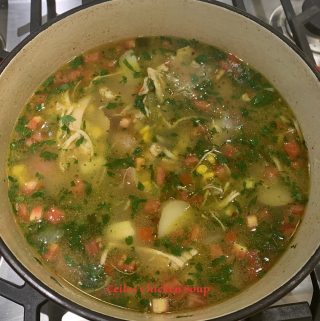 Cielos Chicken Soup
Ingredients
1

Bone in Chicken Breast

1

Med

Onion Chopped

1

Poblano Pepper Diced

1

Med Clove

Garlic

1

Tbsp

Olive oil

1

Tbsp

Ground Cumin

4

Cups

Quartered Baby Potatoes

About 10-12

5

Cups

Chicken Broth

2

Roma Tomatoes Diced

1/2

Cup

Chopped Cilantro

4

Oz

Cotija Cheese Diced into cubes

1

cup

Frozen Corn
Instructions
Season your chicken breast with salt and pepper and roast in a 420 degree oven for 45 minutes. While the chicken is roasting dice your onion, and poblano pepper and mince the garlic. Saute the onion, and poblano pepper in the olive oil until tender and then add the garlic and cumin and continue to cook for a minute or so. Add the chicken broth and potatoes and simmer for 15-20 minutes until the potatoes are just tender. Take the chicken meat off the bones and shred it and add it to the pot with the diced tomatoes, corn, cilantro and Cotija cheese. Warm through and serve.