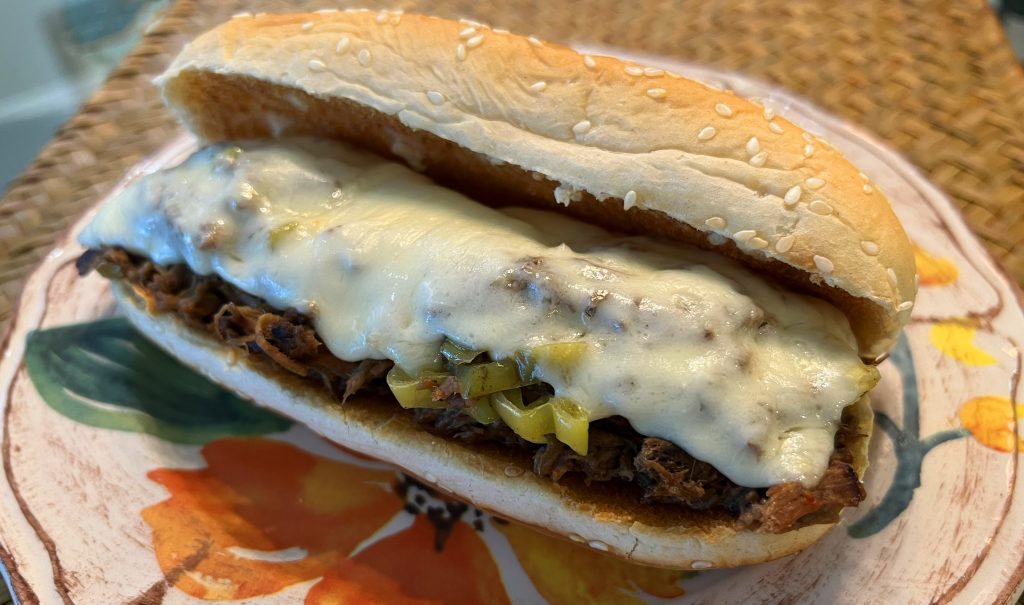 It was Circus Week in St Louis last week. The St Louis Shriner's put on a circus every year as their main fund raiser for their children's hospital. While it's a lot of work, it's also a good reason to have a party.
This year my husband and I were in charge of putting all the evening events together for his group. We decide that Saturday night would be the perfect night for a wine tasting. My job was to come up with the main dish for the pot luck following. Now, keep in mind that we hold this event in a tent on a parking lot with no access to a sink or water and limited access to electricity.
With that in mind my first thought was my old stand bye, Italian Beef. It's easy. It can sit in a crock pot on low for hours and everyone loves it. I have made this for Halloween block parties, business trade shows, christenings and even Christmas Eve.
Just set up the sandwich station with hoagies and slider buns, sliced mozzarella cheese and some sauteed onions and let everyone fix it how ever they like it. Pair that with a couple of salads and desserts and you've got the perfect parking lot pot luck dinner.
If by chance you happen to have left overs, it also freezes beautifully. So, pull out those plastic containers, fill them up and pop them in the freezer. Next month when you're trying to come up with something fast and easy for dinner, you'll be glad you did.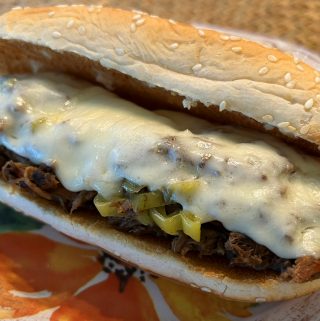 Italian Beef
Ingredients
1

3-4 lb

Chuck Roast

2

pkgs

Good Seasons Zesty Italian Salad Dressing

you want the dry packages

1

10oz jar

Sliced Pepperoncini Peppers juice and all

or to taste

6 oz

Beer
Instructions
Place all the ingredients in a crock pot on high and cook for 6-7 hours. Remove the meat and let it cool, then shred it up and return it to the juices in the crock pot.

Serve on Hoagie Buns with sliced mozzarella cheese and sauteed onions.