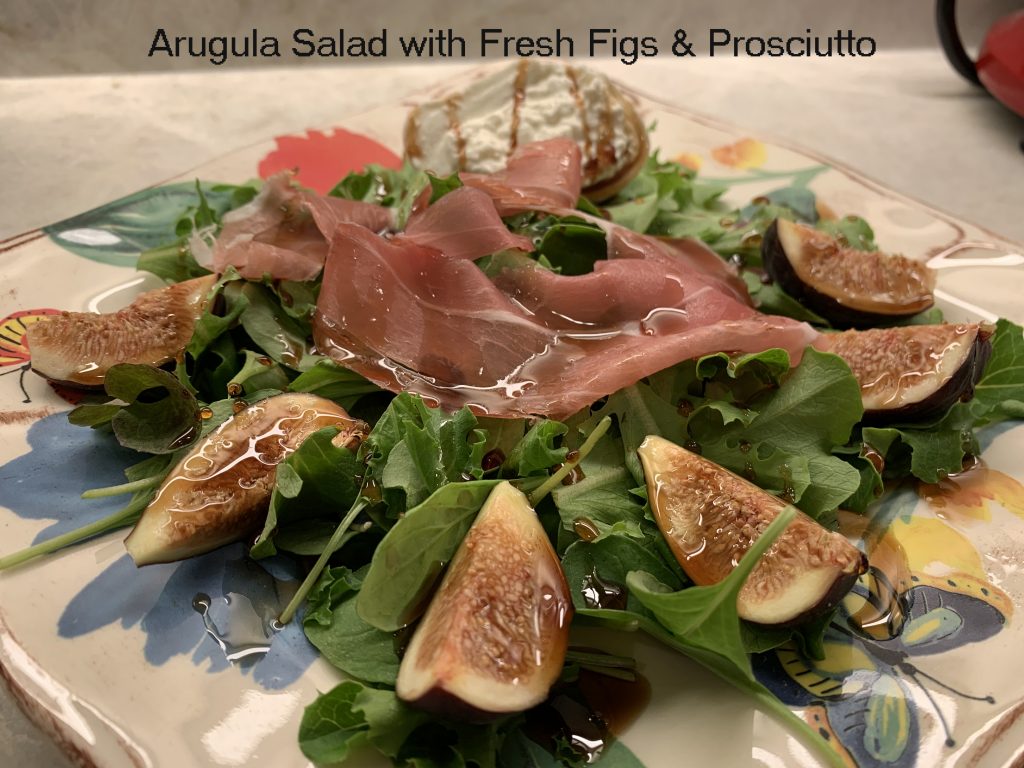 Okay, this one is absolutely to die for, I promise. A couple of years ago my husband took me to a "New to us" Italian Restaurant in St Louis for lunch. Il Bel Lago is a great family owned place and the food and service can't be beat. I opened up the menu and saw this and I knew right away what I was having, and I was not disappointed.
This is the closest thing to heaven that I have had in a long time. the combination of flavors is just wonderful. You have the sweetness of the fresh figs, the peppery arugula, salty prosciutto and then you throw in the creamy burrata, Heaven I tell you, absolutely Heaven.
I had been thinking I would have to do this at home but it seemed that if I could find fresh figs, the store was out of burrata, or we had plans and I was afraid that the figs would go bad before I could use them. So, the other day when I saw fresh figs and burrata at the same time I knew what we were going to have for dinner that evening.
This is the easiest salad in the world to prepare if you have the ingredients. You can throw it together in about 2 minutes and you're ready to go.
If you can lay your hands on fresh figs, buy them and go home and throw this together for dinner, your guests will be amazed.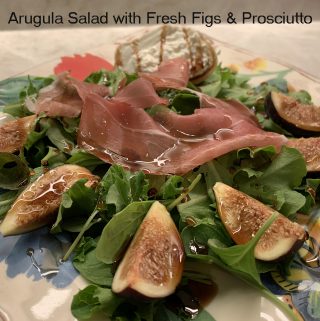 Arugula Salad with Fresh Figs & Prosciutto
Ingredients
3

Fresh Figs

3

Slices

Prosciutto

3

Cups

Loosely packed Arugula

1

Ball

Burrata Cheese

Balsamic Syrup
Instructions
Pile the Arugula on your plate, quarter the figs and arrange around the arugula, rip the prosciutto in long pieces and pile in the middle of the plate, cut the burrata in half and add to each plate then drizzle Balsamic Syrup all over the plate and your done.