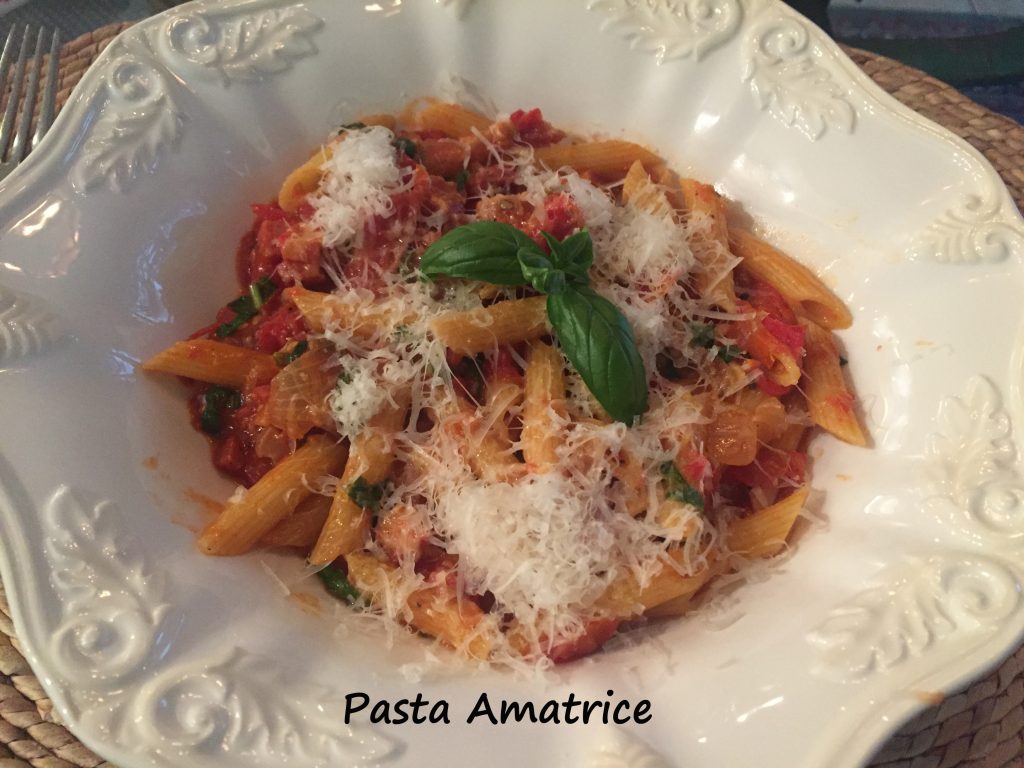 I ran into my friend Tony White on Friday. We worked together at the last corporate job either of us had. He was always bringing in good stuff from his garden, tomatoes, cucumbers, spinach etc. Well, he gave up corporate life and became a full time farmer and now he supplies fresh produce to the restaurants around town. He is the Farm in "Farm to Table".
I had been saying I need to reach out because I was seeing so much good stuff on his Facebook page but just hadn't gotten around to it. So, imagine my surprise when I was sitting at lunch on Friday and the hostess came up with a big paper bag and asked if we were the Cook's, Tony had seen us come in and put together a care package for me.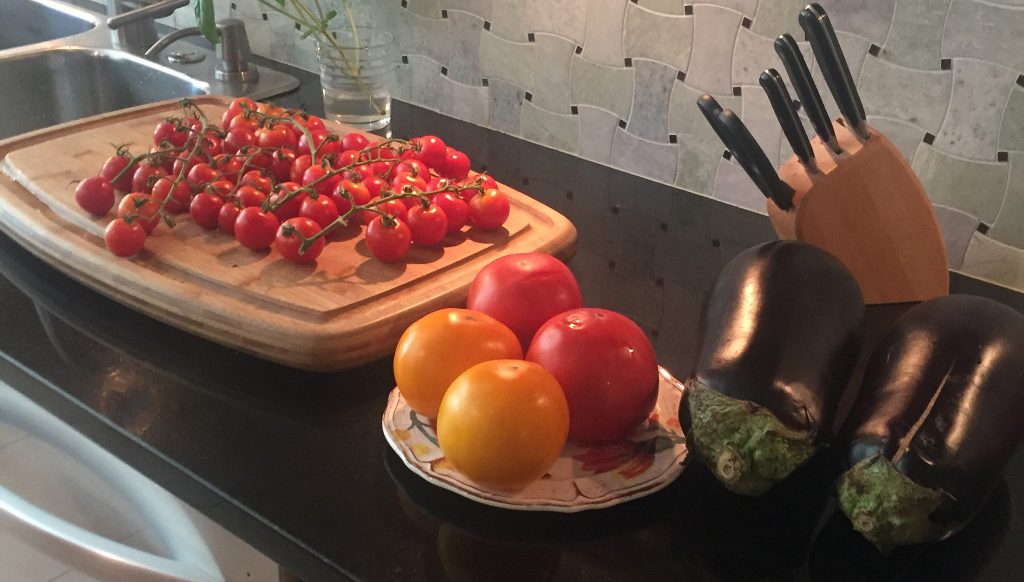 Needless to say I was thrilled. Tony stopped by on his way out and said he threw in the eggplant because he wanted to see what I would do with it. I've never cooked eggplant before so I've been doing some research and I think I have come up with a good recipe. Yikes, that's a post for another day.
Today we are talking Pasta Amatrice, Friday evening I looked at my husband and said what am I going to do with all those cherry tomatoes? That's a lot of salad….when he suggested Pasta Amatrice.
Pasta Amatrice is super easy and so good especially if you have fresh tomatoes. So Saturday I set off for the store for provisions. I really didn't need much, all it takes to make this sauce is some panchetta, onion, garlic and basil and of course tomatoes. The salty pancetta with the sweetness of the tomatoes is just wonderful and it is so easy to make. Bacon and Tomato pasta, give it a try.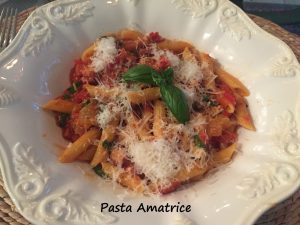 Print
Pasta Amatrice
Yield 2 Servings
Ingredients
1/2 pound pancetta cut in 1/4" slices (you can use bacon if you can't find pancetta)
2 pints cherry tomatoes quartered
1/2 onion chopped
2 cloves garlic minced
1/4 t red chili flakes
1 cup loosely packed chopped fresh basil
Parmesan cheese
Instructions
Cut the pancetta in 1/4" cubes and add to a large skillet over medium heat. Cook until brown and crispy. This will take 15-20 minutes if you are using pancetta, 8-10 minutes for bacon. Remove from the pan and drain off all but about 2 tablespoons of the fat.  Add pancetta back to the pan with the onion and saute until the onion starts to get soft, about 8 minutes, add the quartered tomatoes,red chili flakes and garlic and simmer for another 15 minutes or so until the tomatoes break down and become saucy. Add the basil and serve over pasta with a sprinkle of Parmesan cheese.
Courses Dinner
Cuisine Italian