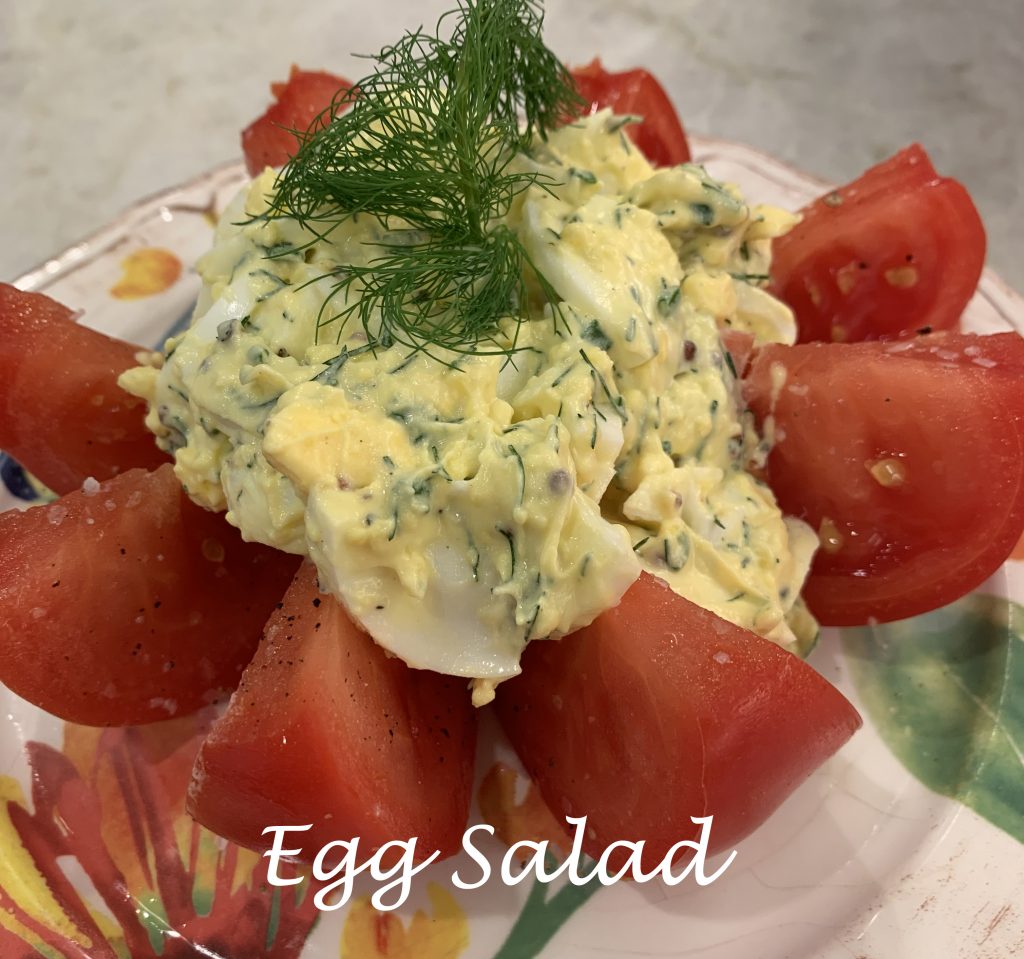 It's summer time. Time for easy cooking and cool salads. There's nothing better on a hot day than a serving of good old fashion Egg Salad stuffed into one of Tony's tomatoes.
If you live in the greater St Louis area click on the link above and have Tony bring you some of the best Tomatoes in the area and other local produce year round.
My herb garden is in and growing like crazy. As I was watering I noticed that the Dill had shot up at least a foot and the chives were bounding back after their first cutting and I thought to myself that it was time for Egg Salad.
I like my Egg Salad with lots of fresh dill and chives. The herbs add add such a wonderful freshness to the creamy eggs. I also switch mine up by using a whole grain mustard. It's less mustardy than regular mustard and those little seeds add texture and pop when you bite into them.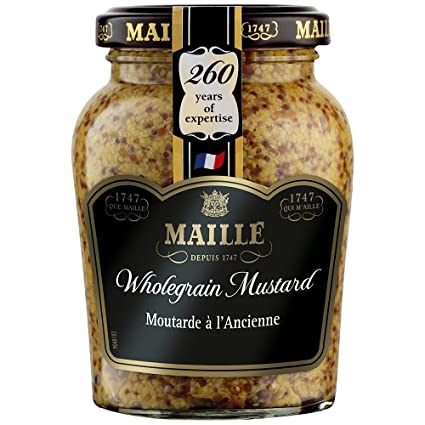 When you watch as many cooking shows as I do you pick up all kinds of great tips. This one is for cooking perfect hard boiled eggs every time. I always used to put my eggs in pan with cold water and bring it to a boil and let them boil for 8-10 minutes. Sometimes they came out okay but more often than not they had that layer of Green around the yoke which I never found to be pleasing and they could be over done. Then one day I saw a show where they put the eggs in a pan of cold water, bring it to a boil, cover and take it off the heat. Let it rest for 10 minutes and then drain and rinse the eggs in cold tap water. Perfect every time. I'll never try to second guess myself ever again.
Fast, Simple, Fresh and Easy for a hot summer day. Serve over a fresh Tomato, on a bed of lettuce, or dark pumpernickel bread.
Egg Salad
Ingredients
6

Hard Boiled Eggs

1/2

cup

Mayonnaise

1

tbsp

Chopped Fresh Dill

1

tbsp

Chopped Fresh Chives

2

tsp

Whole Grain Mustard
Instructions
Place 6 eggs in a pan of cold water, bring to a fast rolling boil, cover and take off the heat. Rest for 10 minutes, then rinse under cold tap water. Peel and dice eggs. To that add Mayonnaise, Dill, Chives, Mustard, and mix well. Salt and pepper to taste.

Refrigerate a couple of hours before serving.