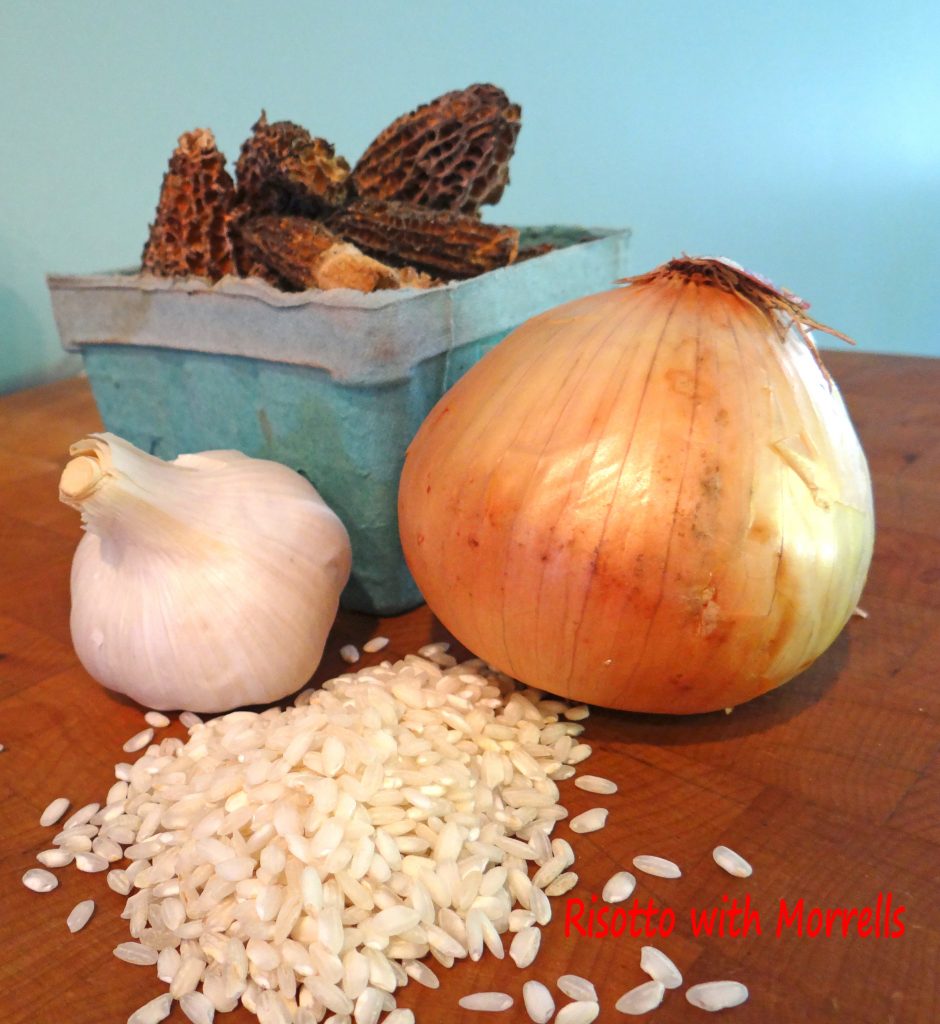 My friend "Tony Tomato" came by to see me yesterday. He pulled his van into my drive and opened up the doors to more wonderful stuff than you can imagine. Micro Greens, Cucumbers, Squash, Beets, Lettuces, Mushrooms and of course Tomatoes! Just look at all this wonderful goodness. I'm in heaven, this is going to be a fun weekend with lots of good cooking going on.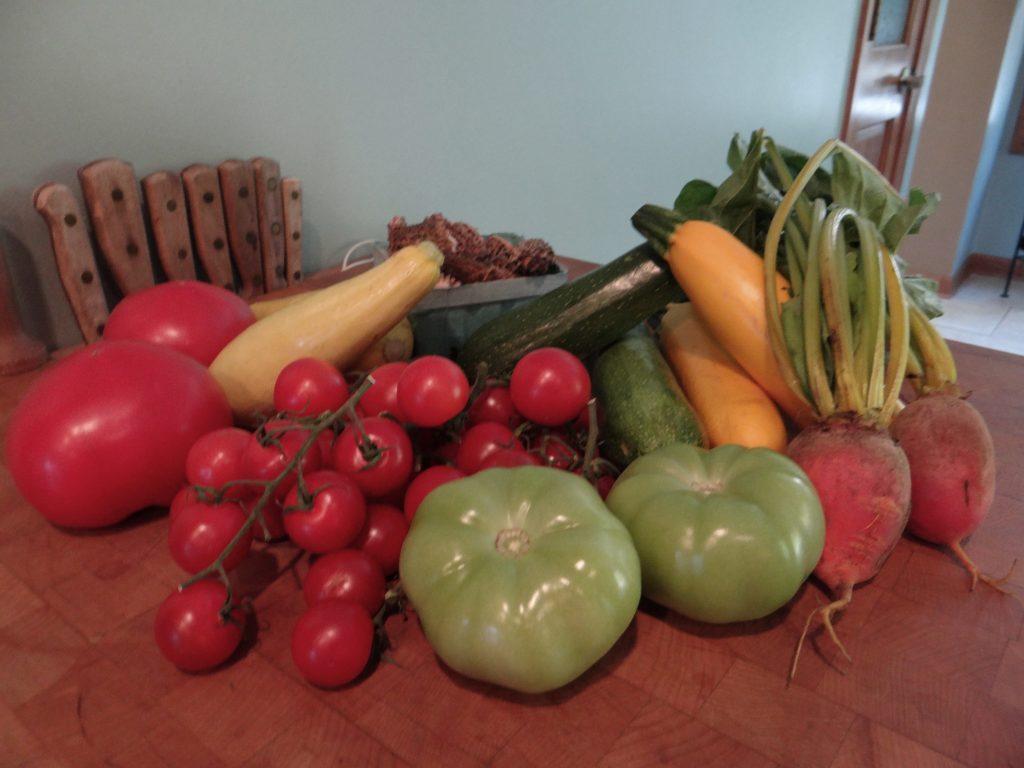 If you want to make sure you get the finest produce available when you go out to eat check out Tony's website for the restaurants he sells to. I promise you wont be disappointed in the quality. https://tonysfamilyfarms.com/available-this-week/.
I couldn't wait to do something with those gorgeous Morrells, so I decided a quick Risotto with Morrells would be the perfect dinner. One thing I have realized about Risotto is that the leftovers are not that great. The starches in the rice get gummy when it sits over night in the fridge and it doesn't reheat well, so I try to make just enough for two so we don't have any leftovers. This can be a trick sometimes but I think I have finally nailed it. The ratio for Risotto is 3/1, 3 parts liquid to one part rice. 1 cup of rice is simply too much for two people and 1/2 cup is not enough, so this time I did 3/4 cup rice with 2 1/4 cups liquid and it was the perfect amount for two.
A lot of people think Risotto is difficult. There is a misnomer out there that you have to stand over it and constantly stir it for the twenty minutes or so that it takes to cook, but nothing could be further from the truth. Now, don't get me wrong you do have to watch it and you do have to stir it, but I made the bread and salad to go with mine and cleaned up my mess while the rice was cooking. Temperature matters on this one as well, you don't want it to boil, just keep it at a nice simmer. If you cook it too fast the liquid will evaporate before the rice is cooked through and you don't want that. You also want to keep the broth just warm. I keep it on the lowest setting and it works perfectly every time.
So the next time you're looking for a quick and wonderful dinner think Risotto with Morrels or any other mushroom you can lay your hands on. It's a wonderful dinner that is perfect for any night of the week and special enough for date night.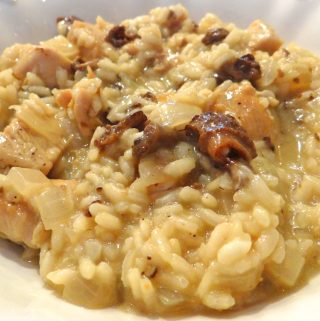 Risotto with Morrells
Ingredients
3/4

cup

Aborio Rice

2 1/4

cups

Chicken Broth

1

boneless

Chicken Breast

1/2

medium

Onion

Chopped

2

cloves

Garlic

1

pint

Morrell Mushrooms

1/2

cup

Grated Parmesan Cheese

1/2

cup

White Wine
Instructions
Get your chicken broth on the stove and let it start to heat up. I use Jameson's soup base to make mine but canned will work as well. Quarter your Morrells, put them in a bowl and cover with water. You have to really clean these mushrooms so let them soak for about 10 miuntes, then take them out of the water and drain on a paper towl. Cut up your chicken breast into bite sized pieces and season with salt and pepper, dice the onion, and mince the garlic. Get you skillet hot and add a bit of olive oil, then the chicken pieces. Brown the chicken then add the onion and mushrooms and let them cook for about eight minutes, then add the garlic and the rice to the skillet. Let the rice cook without liquid for about 2 minutes then add the wine. Turn the heat down to medium and add the broth two ladles full at a time, stir gently and just let it simer until almost all of the liquid has been absored by the rice, then add two more ladles of the brothand stir. Contnue to do this until you have used all of the liquid. When the final ladle of liquid is almost completly absorbed add the the parmesan cheese and stir to incorporate. Serve with garlic bread and a nice salad.