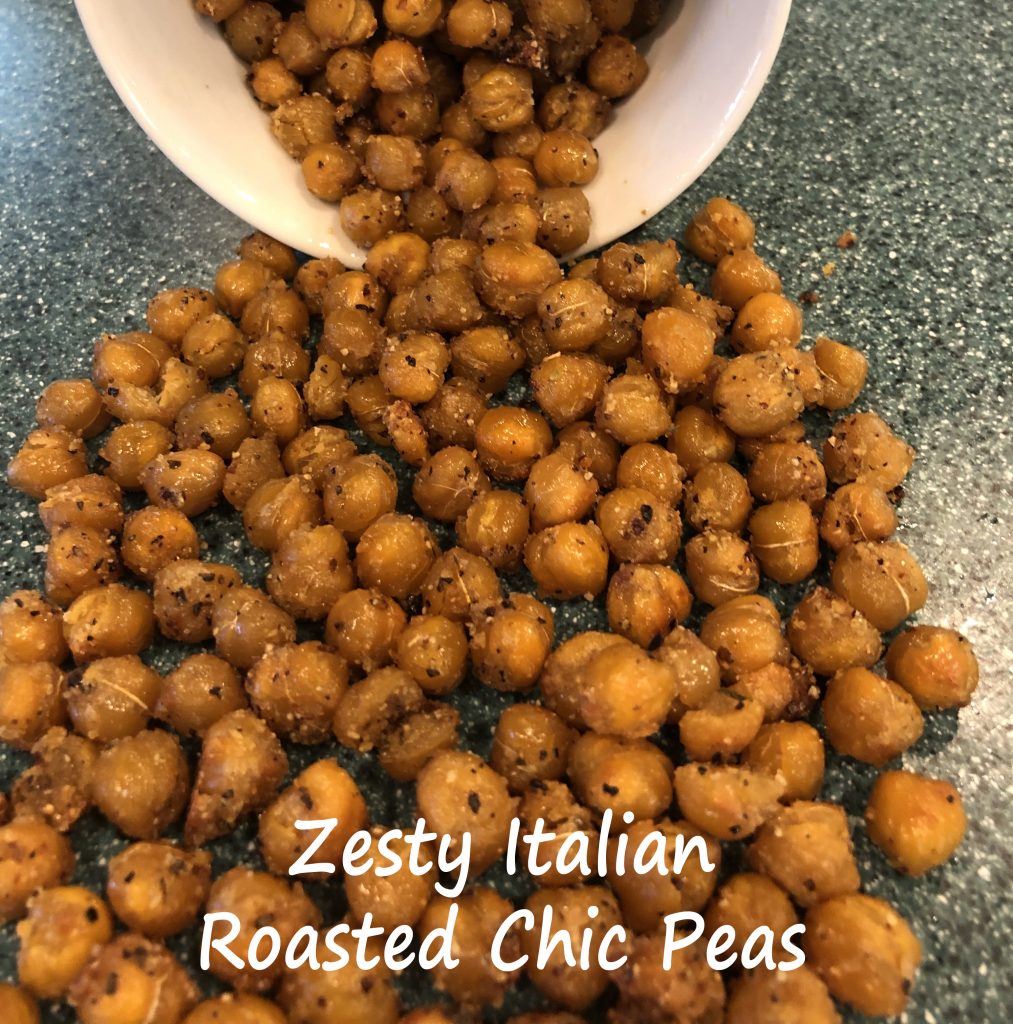 Being stuck at home, just like everyone else, I'm looking for fun and interesting things to do and for me that's cooking. I'm trying to limit my trips to the store so I'm using up a lot of my pantry staples, and I just happen to have several cans of chic peas on the shelf.
Roasted Chic Peas are a tasty and versatile treat. Once you get the roasting part of it down they can be seasoned with anything you happen to have on hand. Over the years I have made these with Chili Seasoning, Cinnamon and Sugar, Pappy's BBQ seasoning and today I decided to try Good Seasons Zesty Italian salad dressing. You know, the kind that comes in the package that you add oil and vinegar to. I also had some of it on the shelf and decided why not?
After visiting several websites and trying several different techniques I finally came up with one that I think works the best if you want your chic peas to be crunchy, which I do. There is nothing worse, in my opinion than soggy roasted anything much less chic peas. The secret is to roast them for about 20-25 minutes with no seasoning or oil at all and let them get good and dry in the oven, then when you toss them with your seasoning you pop them back in the oven for another 20 minutes or so and they come out wonderfully crunchy.
Most of the time I'm pretty good at estimating the amount of oil/seasoning I need for something. I can pretty much tell how much a teaspoon is with out measuring, but when it come to the amount of oil I use in this recipe I get out my measuring spoon. Too much and they're soggy and oily, not the effect we are after, so measure carefully on the oil and have fund with the other spices.
Zesty Italian Roasted Chic Peas make a great snack or a wonderful topper to soup or a salad for extra crunch and protein.
Zesty Italian Roasted Chic Peas
Ingredients
1

14.5oz can

Chic Peas

1

tbsp

Olive Oil

1 1/2

tsp

Good Seasons Zesty Italian Salad Dressing Mix
Instructions
Preheat your oven to 375 degrees. Drain the can of chic peas and pat dry on a papper towel. Don't worry if they are still a bit wet they will dry out in the oven. Place a piece of parchment paper on the baking sheet, this will help you to get them off when it's time to season them. Put the chic peas on the baking sheet, spread them out well and roast in the oven for 20-25 minutes , shaking them around every 10 minutes or so. While the chic peas are roasting put the Italian seasoning and oil in a small bowl and mix well. After 20-25 minutes take the chic peas out of the oven, grab the parchment paper on either side and make a funnel to transfer the chic peas to the bowl of oil and seasoning. Mix well to coat and return to the baking sheet and the oven for another 20-25 minutes until the chick peas are golden brown and crunchy.