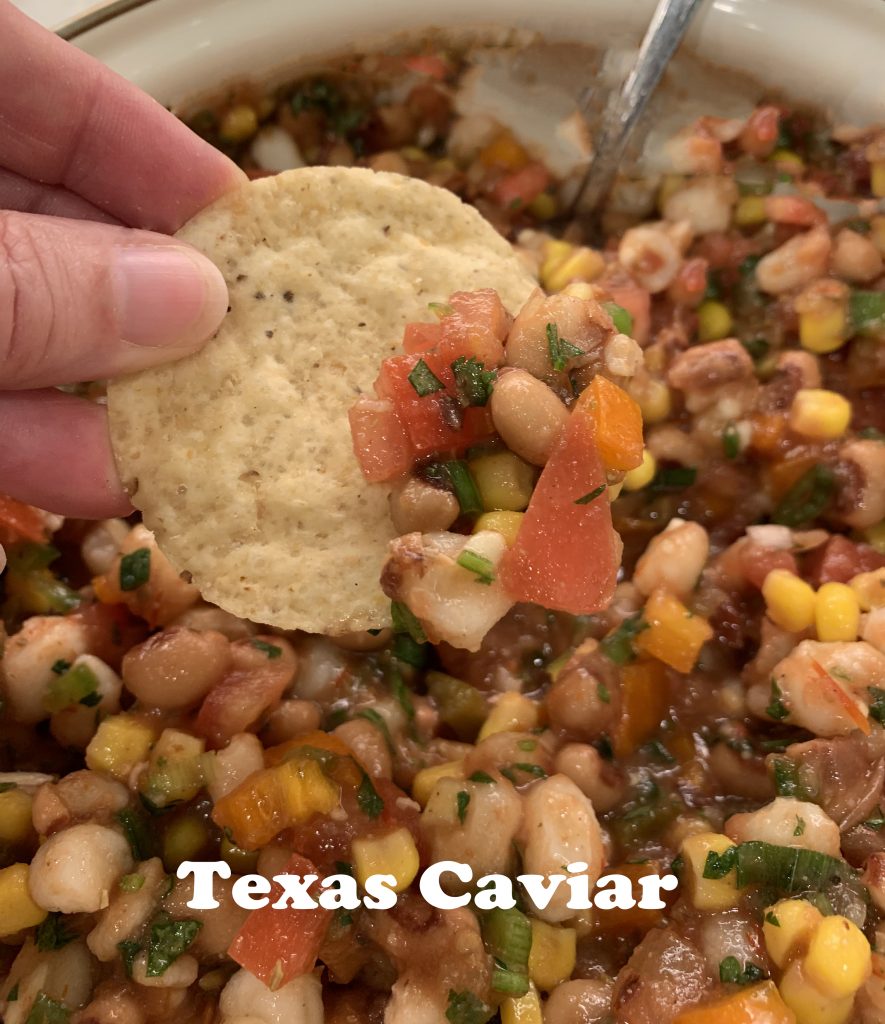 This one is an oldie but goodie, and just in time for summer cookouts.
I will never forget the first time I had this. We were meeting friends for dinner and as it was a beautiful spring evening they decided we should start the evening with Margarita's on the patio. While Jerry was inside preparing the Margarita's, Karen reached into the fridge and pulled out a huge bowl and a large bag of chips to take outside. Once seated with our drinks we dug into the chips and dip and let me tell you it was amazing. After an hour or so and a couple of Margarita's I looked at the near empty bowl and said, "I don't know about you, but I think I just had my dinner." We had consumed almost the entire bowl and were stuffed to the gills. Once we got started we just couldn't stop. This was the most amazing bowl of goodness I had had in a long time and there was no way I was leaving there without the recipe.
The original recipe is below, but what I like so much about this one is that you can easily switch it up with what ever your preference is or what ever you happen to have on hand. Some people don't like Hominy or Black Eyed Peas so it's easy to substitute Black Beans and Corn instead and the results are just as good. Avocado also makes a great addition. Make sure you taste that Jalapeno Pepper before you add the full 1/4 cup, because as you know sometimes they're mild and sometimes they're wickedly hot. You do want your guest to be able to eat it.
If you have left overs (which is a rarity) this is also makes a great side dish with grilled chicken or a pork chop or add it to a green salad with some grilled chicken for a Tex-Mex twist.
I've made this recipe at least 30 times in the last 15 years or so and it always gets rave reviews. So if you're looking for an appetizer for Memorial Day weekend give this one a try.
Thanks Karen Miller for sharing this recipe, you sure have made me look good all these years.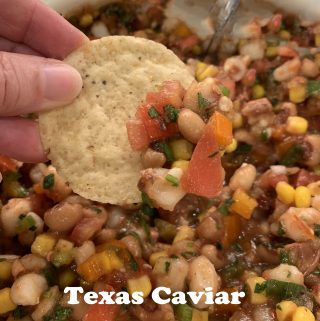 Texas Caviar
Ingredients
1

Large Jar

Picante Sauce

I use Pace

2

14 oz cans

Black Eyed Peas

Drained and Rinsed

1

14 oz can

Hominy

Drained and Rinsed

1

cup

Diced Green Pepper

1

cup

Diced White Onion

1

cup

Chopped Tomato

1/2

cup

Chopped Cilantro

1/4

cup

Diced Jalapeno Pepper

1

cup

Chopped Green Onion

1

Tbsp

Sugar

1

Tsp

Salt

2

Tsp

Black Pepper

2

Tsp

Ground Cumin
Instructions
Mix well and refrigerate 2 hours. Serve with Tortilla Chips