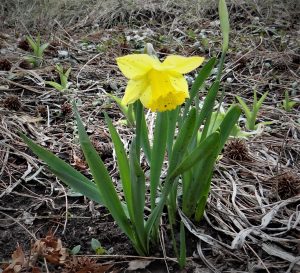 I could barely believe my eyes when I looked out the back window and saw my first Daffodil blooming. Even as the snow began to fall that evening I knew that spring was in the air. Along with my Daffodils the other thing that is always the first thing to come up in the spring are my chives.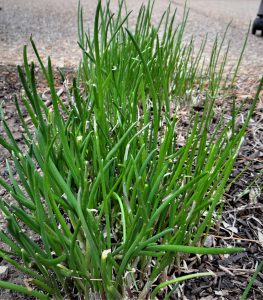 Time for Scrambled Eggs and Baked Potatoes with fresh chives. It is amazing the flavor they add to the simplest of dishes.
I love fresh herbs, they add such a freshness to everything you use them in, they're easy to grow and cheap to buy. Most of them are perennials and they will come back every year, while some of them are annuals that you have to plant each year. Where I live I don't dare plant them before Mothers Day, so it will be a while yet before I have fresh Basil and Parsley, but today I rejoice because at least I now have Chives.