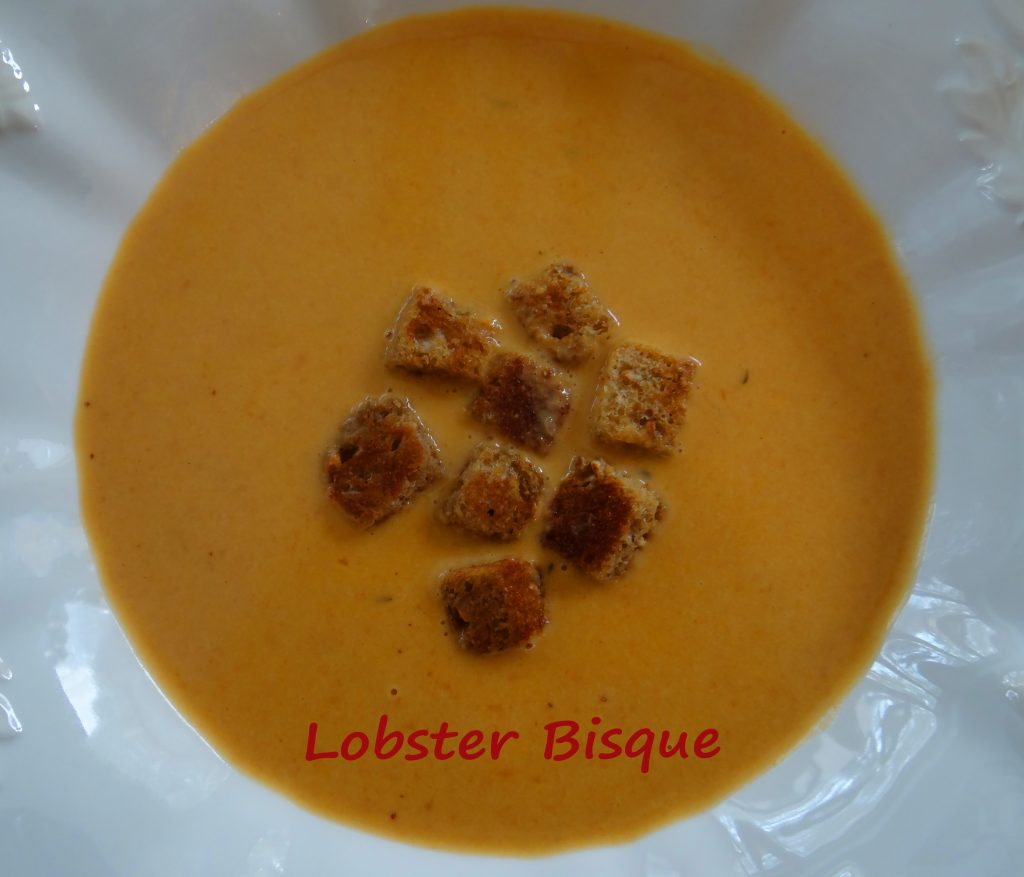 If I had known how easy Lobster Bisque is to make I would have been making it for years.
I just love really good Lobster Bisque and order it out just about anytime I see it on a menu. For years I thought, one of these days I'll keep the shells from the lobster, boil them down to make stock and I'll make Lobster Bisque. Ya right, who am I kidding. I never saved the shells because I knew I would never take the time to boil them down, press them through a sieve, strain the liquid and cook it some more.
Then I found "Better than Bouillon" Lobster Base.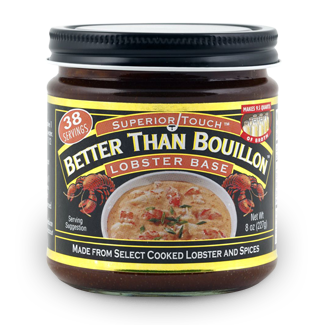 This stuff is amazing, just add water and you have stock. It doesn't get much easier than that. Now, having said that this stuff can be very hard to find in grocery stores. There is one little market on "The Hill" in St Louis that carries it but it's the only place in the city that I have found it. I have found it on Amazon. It's about $7 a jar and it will last for up to a year in the fridge, so it's worth the money.
I bought some of this several years ago to make a lobster sauce for pasta but for some unexplainable reason I never thought to use it to make a bisque until yesterday. My husband wanted soup for dinner again and I was in the mood for something a bit more exotic than chicken noodle. I knew I had some of the lobster base in the fridge so I started googling to find a recipe.
I looked at several that of course required you to make a stock from the lobster shells. Well, we know that was not going to happen but the rest of the ingredients for the soup looked good. I basically used a couple of different recipes and interchanged the ingredients to come up with the taste I was looking for.
Then it was time to start cooking. The Lobster Bisque came together in about 30 minutes and it was everything I hoped it would be. Every bit as good as any I had ordered in a restaurant.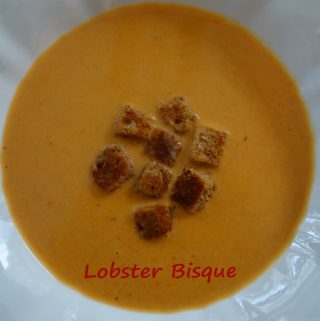 Lobster Bisque
Ingredients
1/2

cup

Chopped Carrot

1/2

cup

Chopped Shallot

1

Clove

Garlic Minced

4

tbsp

Butter

1/4

cup

Flour

1/4

tsp

Thyme

1/4

tsp

Paprika

1/8

tsp

Cayenne Pepper

2

tbsp

Tomato Paste

1/2

cup

Dry Sherry

3

cups

Water

1 1/2

tbsp

Lobster Base

1

cup

Heavy Cream
Instructions
Melt butter in a 6 quart sauce pan over medium heat, add the chopped carrot and shallot and saute until tender, about 5 minutes. (Cut your carrot up a small as you can to reduce the cooking time. They take a while to get soft and the smaller they are the quicker they cook.) when they start to get soft add the garlic and spices and cook for a couple more minutes. Add the flour and let it cook for a minute or two to get the raw taste out of it then slowly stir in the sherry. Add the tomato paste, lobster base and water and let it simmer for about 15-20 minutes until the sharpness of the sherry has cooked out and the soup has thickened up. Turn the heat off and using an immersion blender, blend until the carrots and shallots are smooth. Add the cream and bring back up to serving temperature.
Serve with croutons or pieces of cooked lobster, crab or shrimp.